I've continued practicing and finally shared some scones at work this week! I haven't been counting, but I think I'm about ten batches in.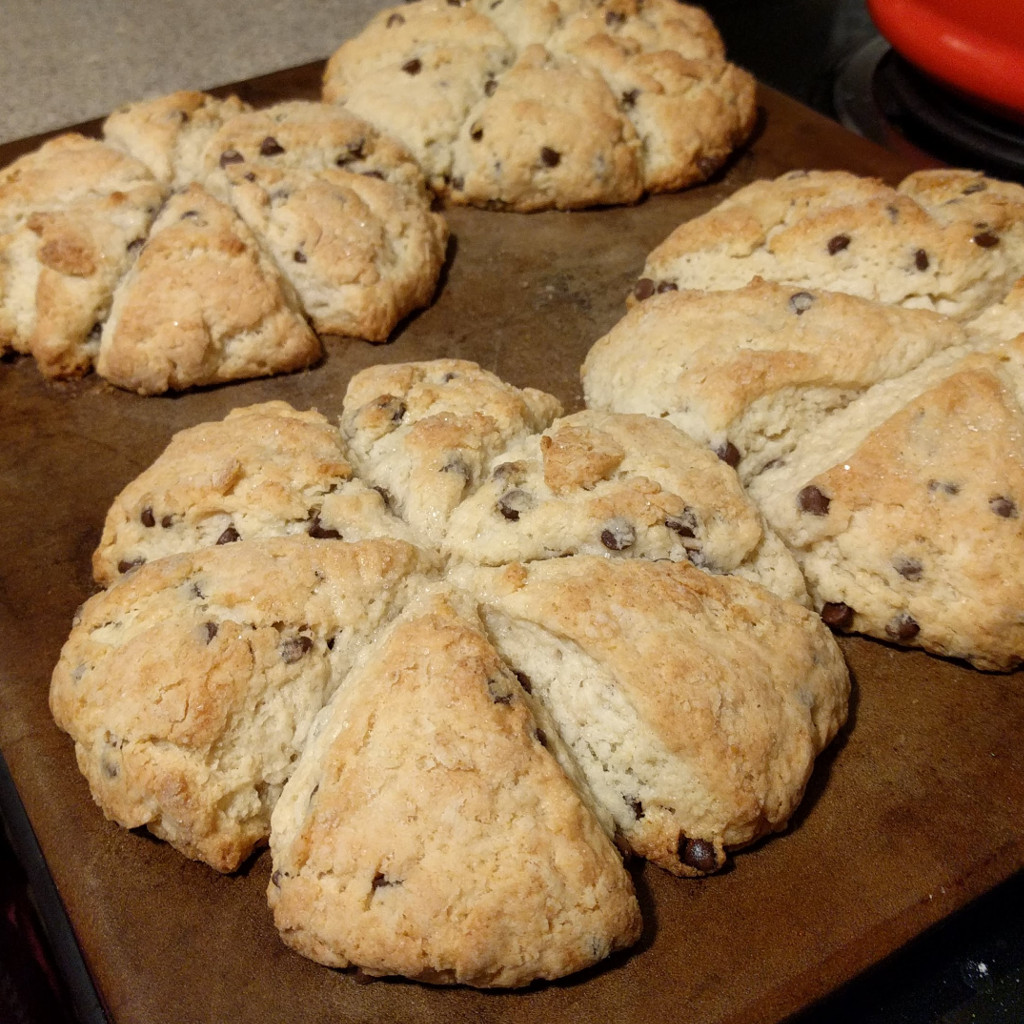 Some misadventures and things I've learned:
Cold butter really does make a huge difference, and so does the right tool for cutting the butter into the dry ingredients. My wife bought me a pastry cutter, and it makes a big difference. You avoid transferring your own heat to the butter, and the whole process goes a lot faster.
Mixing the dough properly is still the hardest part! You want to absorb nearly all the dry ingredients in your bowl while working the dough as little as possible. I usually end up with a ball of dough that seems dry, and a lot of dry mixture left over. I'll split the dough I have two or three times exposing the moisture inside and picking up more dry until it's pretty well used up. The dough will be dry, "shaggy," and barely hold together. It's tempting to add more coconut milk to get something closer to cookie dough, but it should be drier than cookie dough – just a little tacky. Related reading: Should scones dough be sticky?
I've been dividing my dough into four parts, making smaller scones – 24 scones out of three cups of flour. Each scone is only three or four bites, which is great for sharing and maximizes the surface area so you get lots of texture contrast. My wife suggested letting the scones bake longer, and over time we've started baking at a higher temperature for quite a bit longer than the recipe calls for. The little crispy edges are nice.
I tried fruit scones a second time, this time blueberry and brown sugar. They did not turn out well – they were underdone again, and actually bitter. I think I didn't measure the sugar correctly, and I haven't learned to take the moisture from the fruit into account. I'll have to give this another shot because the recipe still sounds good, but I haven't solved this one yet.
On the batch I took to work I sprinkled a little cane sugar over the top before they went in the oven, as a finishing touch. That went over well – I think I'll do it going forward.